Summer Term 2022
In our School Council meeting on Monday, we discussed our theme for the term which is about being a good global citizen.  We talked about how we could help others in the world and the environment.  We came up with lots of ideas such as saving electricity, picking up litter, donating food to a food bank, giving money to charities, sending old clothes and toys to charity, planting trees and flowers to help the environment, not picking flowers, recycling things and walking or cycling instead of going in the car.
Each week in Friday morning assembly, 2 school council members are going to address the school and ask them to do something to help them become good global citizens.
This week, the School Council would like you all to try to save electricity.  Here are some suggestions:
If you leave a room and it's empty, make sure the lights are switched off.
Don't leave your TV on if you are not watching it.
If your phone is fully charged, unplug it and switch the socket off.
Turn the tap off when you are brushing your teeth instead of letting it run and maybe take a shorter shower.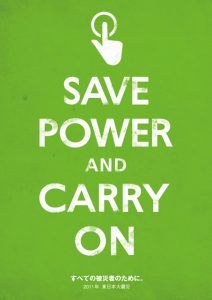 Spring Term Update
As a school council, we were delighted to be able to meet up again in the second half of the Spring Term. We decided to try and cheer up the local community by putting positive messages on our school fence for members of the community to read. We have found and formatted them, we just need to laminate them to protect them against the weather. We will do this in our next meeting so keep your eyes peeled for our messages of positivity!
We have also discussed the terrible situation in Ukraine and that we would like to help. We are hoping to have a non-uniform day in the near future to raise money for this cause. Joe suggested that the children try to wear blue and yellow – the colours of the Ukrainian flag – and we all loved that idea.
Next term, we are going focus on our role as global citizens within the global community. We are looking forward to thinking about how we, as members of BHJS, can contribute meaningfully to a global cause.
Mrs Rennie
Meet Rubie, the newest member of our team. She is replacing Bobby who left our school this term.