The health, safety and wellbeing of your child(ren), staff and our wider community is of the upmost importance to us and we will have this at the forefront of our minds in everything we do and plan to do. This has been a very unsettling time for us all but rest assured that we have taken on board the
guidance that has been issued and we have worked hard to devise and carry out a full risk
assessment specific to our school on all the issues that need addressing.
This page will contain all of the documentation and risk assessments that we have done in preparation for re-opening school in accordance with government policy and associated guidance.
NEW Outbreak Plan Updated December 2021
NEW Risk Asssessment Updated December 2021
NEW Risk Asssessment Updated September 2021
NEW Outbreak Management Plan
Risk Asssessment Updated February 2021
Risk Asssessment Updated February 2021

Risk Asssessment Updated January 2021
Risk Asssessment Updated January 2021
 Risk Asssessment Updated December
Risk Assessment Information Updated November
 Information about September
Risk Assessment for September
Letter to parents  
Behaviour Guidelines for Students NEW
Letter to parents
Behaviour Guidelines for Students
Information for Y6 parents
What to expect when you come back into school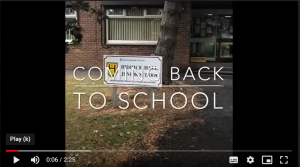 Buildings Risk Assessment NEW FOR SEPTEMBER
School Risk Assessment NEW FOR SEPTEMBER
Letter to parents of pupils in Years 3,4 and 5
Letter from Governors